It is so encouraging when others, both professionals and parents/caregivers see the value of the therapeutic programmes that we offer to children. We see this happening more often as more children are recommended to our services.
So, you may be wondering what is CCPT? As part of each child's wrap-around support at Homes of Hope, we offer CCPT.  This play therapy is a child counseling modality, it is a professional therapeutic tool that has been an outstanding part of the therapeutic care within Homes of Hope.
We are delighted to also offer this service to children within our community. Schools, Specialists, and Oranga Tamariki are realizing the enormous value this therapeutic model brings to children desperately in need of assistance.
With the aftermath of COVID-19 there are more children and their families who require help; hence we had a real need to upgrade and enlarge our therapy rooms.
Then out of the blue, we were contacted by the Hugh Green Foundation through Brianna Green, her siblings, and cousins who shone a light on our work and contributed funds to assist with the renovation and CCPT fees, to allow more children to have access to this therapy.
We are so grateful to this wonderful foundation for their incredible generousity to make this possible.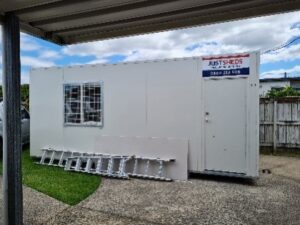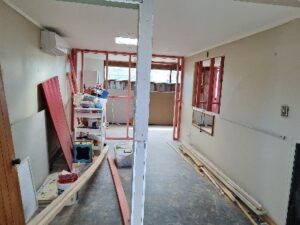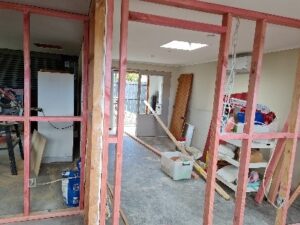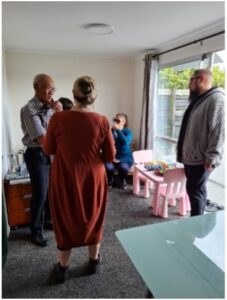 During the upgrade, we moved the therapy rooms into a portable home to ensure CCPT therapy could continue to be provided for the children.
Upon completion of this work, Kaumatua Tamati Tata blessed the new rooms and we have now moved in and are growing these services to children and their families within the Tauranga community.
The new rooms are now fit for purpose and we have been able to increase the number of therapists serving the needs of our children from two to five (two fully qualified and three interning).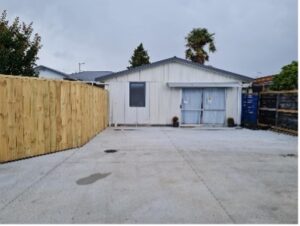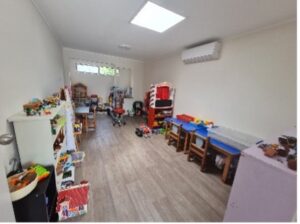 We have named the new rooms Te Whare Ukiuki, which is serving its objective magnificently! please click below to find out more about the reason behind the naming of the CCPT rooms.

The power of the process for tamariki journeying through the play therapy process is one which brings deep internal resolution, coming to terms with their trauma, be it grief and loss, vicarious violence, violence, abuse or neglect. The person-hood of the child is helped to heal, not by didactic means, but by supporting the child's own resourcefulness within a deeply trusting relationship.
We are so extremely grateful to have the support of the Hugh Green Foundation and others which enables us to provide this beautiful therapeutic modality for children and their families. The needs are great, and there are so many who cannot afford to access this support. Thank you, sincerely.