It is so encouraging when others, both professionals and parents/caregivers see the value of the therapeutic programmes that we offer to children. We see this happening more often as more children are recommended to our services.
So, you may be wondering what is CCPT? As part of each child's wrap-around support at Homes of Hope, we offer CCPT.  This play therapy is a child counseling modality, it is a professional therapeutic tool that has been an outstanding part of the therapeutic care within Homes of Hope.


Only now, we also offer this service not only to children within Homes of Hope, but it is also available to children (and their families) within our community. Schools, Specialists, and Oranga Tamariki are realizing the enormous value this therapeutic model brings to children desperately in need of assistance.
With the aftermath of COVID-19 there are more children and their families who require help, hence we have a real need to upgrade and enlarge our therapy rooms. You can see in this image, our CCPT rooms have been held in a garage with a small corner renovated into a room for CCPT in the past.
This was just fine for our children at Homes of Hope as it is part of their day-to-day space, but less than ideal for new children coming from outside of our homes into an unknown space. These children needed to access the garage from a side entrance.
Then out of the blue, we were contacted by the Hugh Green Foundation through Brianna Green, her siblings, and cousins who shone a light
on this work and contributed funds to assist with the renovation and CCPT fees, to allow more children to have access to this therapy. If we can help more children prior to them having to leave their homes and their families,  well that is great for all involved.  We are so grateful to this wonderful foundation for their incredible mahi to make this possible.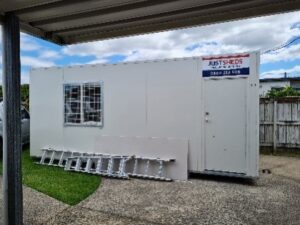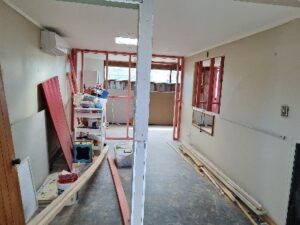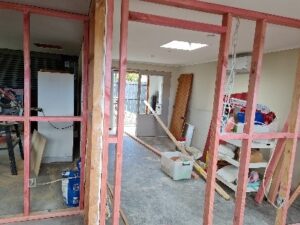 As you can see above, at the present time we have a portable home as CCPT rooms, whilst the garage is being renovated.  We are part way through this work and have also engaged a third CCPT Practitioner Trainee.
We will keep you updated as this wonderful project is completed.