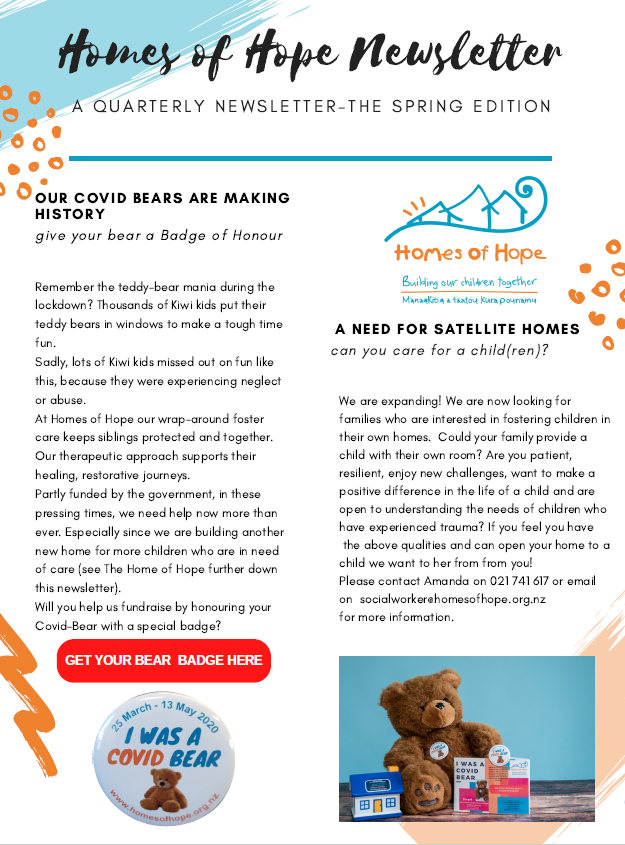 OUR COVID BEARS ARE MAKING HISTORY

Remember the teddy-bear mania during the lockdown? Thousands of Kiwi kids put their teddy bears in windows to make a tough time fun.

Sadly, lots of Kiwi kids missed out on fun like this, because they were experiencing neglect or abuse.

At Homes of Hope our wrap-around foster care keeps siblings protected and together. Our therapeutic approach supports their healing, restorative journeys.

Partly funded by the government, in these pressing times, we need help now more than ever. Especially since we are building another new home for more children who are in need of care (see The Home of Hope further down this newsletter).